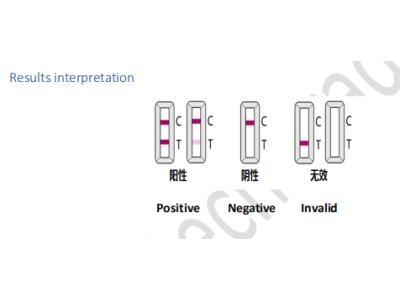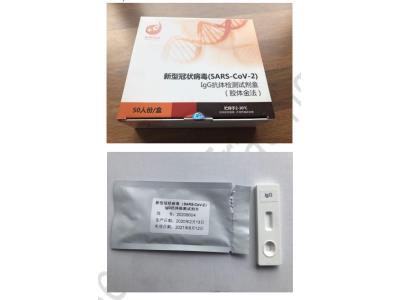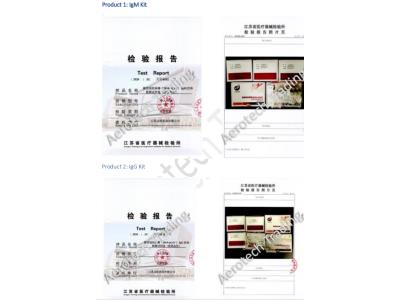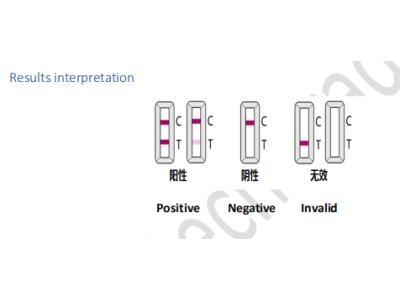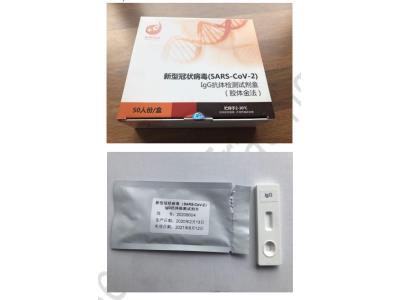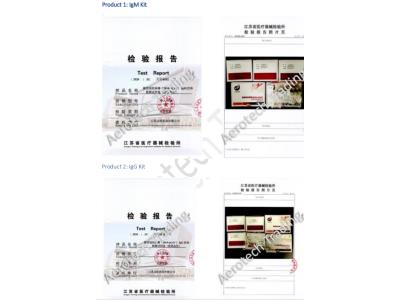 Diagnostic Kit for Detection of IgM Antibody to SARS-CoV- 2(Colloidal Gold)
CCCME Member

Recommended by CCCME
Product Details

Company Profile
Qualitative detection of the presence of IgG & IgM antibody to SARS-CoV-2 in Human serum, plasma and/or whole blood Accuracy Effect Simple Rapid The weaknesses of PCR and CT are that testing should be performed in special place and with sophisticated instrument and by professional or trained technician. This product has no limitation on place and testing person and shortens the testing time. To realize fast diagnosis of suspected patient and screening of close contacts on spot. It is the complementary testing with PCR and CT. To facilitate testing performed in primary level. It will play active role in epidemic situation control.
Characteristics: Accuracy, Effect, Easy to use and Rapid
Specimen: Whole blood (peripheral blood), Serum and/or Plasma.
Not affected by specimen collection method compared with PCR
Goal: Early detection, early report, early isolation, early treatment
Advantage: Economical, Simple, Rapid and Accuracy
Application: Work resumption physical examination, Healthy people screening and
Migrant people physical examination etc. Low cost, easy to use and fast to get result.
Double insurance was provided when combined with body temperature monitoring